This is a story of the creation of an incredible "
Happy Anniversary" ring
. This is special because it illustrates what can be done with a client's vision of her perfect ring. She couldn't find it anywhere and when she came to us seemed a bit discouraged; willing to "settle". I wouldn't let that happen. We designed the ring she imagined. So exciting! The combination of yellow and white in a simple twist, frames the 6 original diamonds from her wedding band. And the matching band slips perfectly into the engagement ring. An awesome couple! God Bless you both and many years of happiness to come!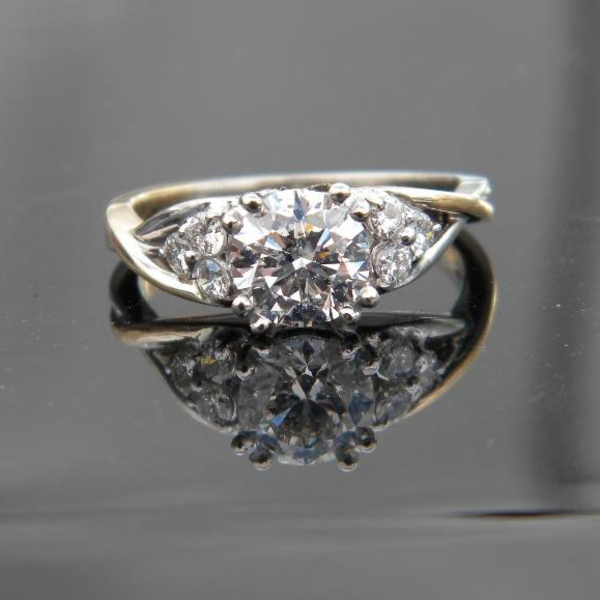 VIEW FULL ENTRY
AT: 10/27/2017 04:30:36 PM
0 COMMENTS
Friday, October 20, 2017
by Diana Jewelers of Liverpool
This lovely lady transformed a ring and a pendant jacket from her Mother into
one amazing ring
. We looked at different styles and she chose the best features from each; the shape of the halo, how the diamonds were set in the side and the antique styling of the ring itself. These three different ideas merged into this one beauty. Scroll through and see the before images, the computer generated renderings and, of course, the final result! Enjoy!
The before picture. We ...
VIEW FULL ENTRY
AT: 10/20/2017 04:18:34 PM
0 COMMENTS
Thursday, October 19, 2017
by Diana Jewelers of Liverpool