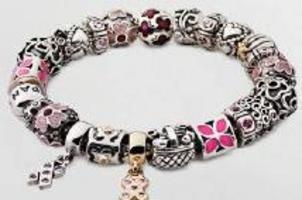 Here's the scoop on Pandora. We love the line and enjoy working with customers creating memories for themselves or for a lucky recipient of their gift. We'd like to offer a new service we call Pandora "Call Ahead".
As the mall store is owned by a large independent jeweler and not by Pandora directly, we believe we can incorporate our personal customer service ultimately giving you the attention you deserve, which we think is what Pandora is trying to achieve. As you are aware, many customers have Pandora wish lists here. Just give us a call (457-1050) or email us (dianajewelers @gmail.com). We'll check stock and have your order waiting for you.
Just think...plenty of parking, very little walking, easy access and smiling faces, all in one stop. Pandora is presently increasing production in hopes of meeting the international demand for the product. Email us at dianajewelers@gmail.com and send us your email address. We'll keep you updated on any future Pandora events!