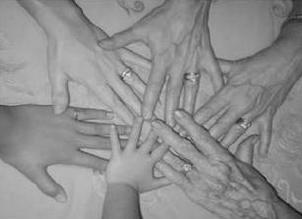 Hello and Happy Spring! Can you believe this weather? As I write this it is a sunny 72 degrees in early April. However, I realize that when you read this, it may be a snowy afternoon in early May!
To those of you who commented on the newsletter's new format we really appreciate your kind words. It certainly prompted discussions within our staff as well as with customers. We enjoyed taking the "strolls down memory lane" reminiscing with families we've known for generations. Our friendship with customers is more like extended family catching up after a period of time. Recently, one lovely lady told us how her husband bought her engagements ring from my grandparents (Sam & Helen from February's newsletter) and whose children have bought their rings from us. That is so incredible!
So, we would like to hear about your stories! Stop in, email us from our website or "
friend us on Facebook
" and let us know your special story. Perhaps it's a great engagement story, like the diamond ring that actually "Swam" to the bride-to-be on the back of a sting ray. Or the mystery of the missing gold watch found in Oneida Lake whose owner was identified because of the repair code my Dad etched within the watch case. The original owner was elated!
Another event Spring brings is
Mother's Day!
It's the perfect time to say thank you to the lovely lady in your life who constantly wiped noises and cleaned up messed of all types putting the needs of those show loves before her own. Our "
Give Mom a Hug
" promotion includes real freshwater pearls (or choice of equal value) a real lacquered rose and chocolates all for only $89.95! Plus, when you purchase any gift this Mother's Day of $100, you will receive a complimentary gift from Diana's as little extra "thank you".
For the children:
For children 10 and under,
count the ladybugs
in this newsletter and receive a gift to give Mom just from you!
Also, it's time for
First Communion, Confirmation, Baptism and Graduation
. We have an assortment of Religious items and Graduation ideas to help you select the perfect gift.