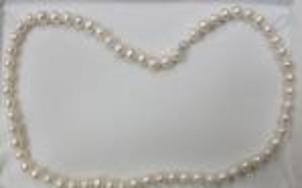 One of our most beautiful gift ideas is our add a pearl program. Begin with 1-5 pearls, either loose or strung on a fine chain, and continue adding for important occasions: birthdays, First Communions, Christmas and Easter, Confirmation, or any passage. Loose pearls may be strung off a chain at a later date. The quality of the Princesse pearl collection is unparallel, They are all prematched at the factory so you may be confident of their consistent beauty if you purchase them over years. Peals are strung and knotted with nylon cord, just as a completed strand is and attached at the ends to the chain. As pearls are added, the chain is cut to keep a consistent length. Pearls come in sizes from 3mm to 7mm with our most popular sizes 4.5, 5.5.mm. We'd be happy to discuss your options and fill you in on why we like this program. We also keep a log of the child's name and any information on pearls already purchased.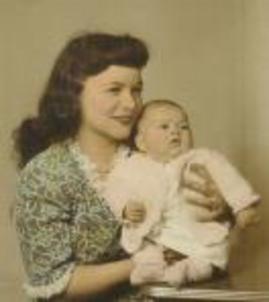 Thank you, Mom:
Let's face it, Mom always worked to find the perfect gifts out of love for her family. My mom always finds the perfect outfit even to the point where my friends know she's picked it out before they ask. Everyone gift moms choose are labors of love.
This Mother's Day, give her a lasting "Thank You" preferably something that does not give her more to do! Moms love treasures of the heart so why not start with our
Mother's Day Package
A beautiful lacquered rose with a sterling heart pendant and chain for only $89.95 (engraving included!).
Diamond Initial Pendats
Sterling silver and diamond
Initial pendants
that can be engraved ($74.95).
Sara Blaine
New pieces incorporate a new textured finish on two tone and brass pieces. Elegant and geminie with just a touch of funky, Sara's jewelry appeals to all styles and ages. Sara Blaine is where fun jewelry meets fine jewelry.
Nancy B
Engraveable bracelet and pendant available plain or with birthstones. Charms and bracelets are sterling silver and beautifully made. The quality mirrors similar branded pieces at a fraction of the cost. Also excellent for graduation and attendants gifts!
Pandora
Start Mom a bracelet, add a chain and bead to her existing collection or check out the new Spring beads, just arrived!
Events and ideas…Make it extra special this year!: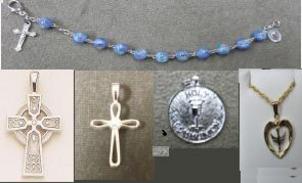 Spring conjures up soft soil to turn, warm walks and unrecognizable winter cloths; most of all "hope and joy". It's a time that the world gets a chance to be grateful once again for all the blessings there are to be enjoyed. This is the time for celebrations both of the religious and secular. We are happy to tell you that we have stocked up with great new gift ideas. First communions, Confirmations, and Graduations are all passages in life we mark with celebration. Some great ideas include the traditional as well as the unique, Crosses, medals, rosary beads as well as beautiful pictures of the Holy Family and Madonna and Child etched in sterling silver, rosary bracelets and statues are that will last a lifetime. If you have even a tiny diamond, perhaps inherited, consider resetting it in a cross or medal to pass on to future generations. Most solid crosses are Engraveable on the back and are available in styles suitable for boys and girls of all ages. We have a great selection of children's jewelry like lady bug earrings or a sweet heart dresser jar in which to place your treasured gift.



Design Gallery- What's new?




I thought I'd share some styles that we found beautiful and unique, such as marano glass, chocolate gold, green amethyst, sterling silver and diamond bracelet and so much more. Keep in mind we buy only one piece at a time which makes the piece you buy even more unique. This shows mixture of gold with diamonds, sterling silver with gemstones and just gold alone. Enjoy!