It is certainly impossible to believe we are almost half way to Christmas. I love spring. It's full of new hope and life busting out all over, even though that includes spring ants and mice, but that's another story.
Diana's because of terri's fight with Lung Cancer. She is the most incredibly loving, faith filled, hope driven woman I known and as I mentioned last newsletter, I am so very blessed to have her as my "sister". One behalf of Terri, Jaimie, and Michael, and all of us at Diana's, we would like to
thank all of you
who came to the benefit, purchased tickets, gave baskets and donations, bought bracelets, hats or t-shirts, volunteered your time, etc. Terri's intention is to write thank you notes to everyone, but the truth is we believe we had over 500 people attend! What amazing support for an awesome lady. Her belief is that no matter where this second bout takes her, when she wakes every day it will be with hope because she knows she is not alone in this battle. So again we ask for your prayers. Keep them coming!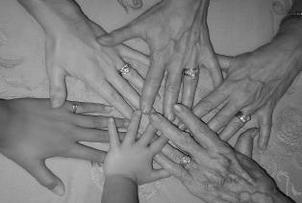 We went to Sloan in march to meet the doctor there, who was amazing. He is a major player in the research on the genetic mutations found in non-smoking women, like Terri who acquire this horrible disease. After we returned, I received information from them regarding, of course donating to their funds. I never left them my name, but I think I was meant to receive the saying below. It says it all.
Hope-
Of all the foreces that make for a better world, none is so powerful as hope. With hope, one can think, one can work, one can dream. If you have hope, you have everything."
If you open your eyes, open them with hope. Have a blessed Spring!
-Betsy