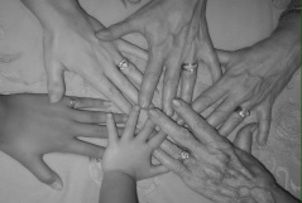 Seems like the older I get, the more I desire simplicity, but the more I strive for simplicity, the more complicated life gets! This past year is a testament to striving for simplicity while hurdling complications. Our journey with elderly parents, children growing and juggling business, home, etc. is a constant rollercoaster...actually more like the Scrambler! But as always, this crazy mess we call "life" always lends lessons we cannot ignore.
Last year brought positive continuation of Dad's treatments but also brought Mom to the
ER and begin this years' long journey. Medical staff looking at her chart did not expect to find Mom; an independent, incredibly sharp, interactive lady with a desire to live against all odds. They both constantly amaze us.
Yesterday, I was sent by Dad to his watch bench to find a spring to fix their coffeepot.
(It's a multi-purpose bench:) I love his bench; tiny little drawers with tiny boxes labeled and sorted. Very ordered. It brings to mind the tiny "drawers" in our lives where treasures live that we've forgotten; the memories of days gone by, the respect for the elderly and their incredible knowledge. Society frowns on whomever isn't involved in social media and the current politically or morally acceptable ideas. Most of the younger generation doesn't know about the "greatest generation". Respecting what they don't understand is foreign. Some have too much stress and self-importance to inquire about the "little drawers" in the lives that are nearing their end. Though their lives have changed we are still making memories. Living, even with hurdles, is living. And gifts still abound when love is involved. When Mom was more mobile, she always waved and blew kisses to our children from the front window. Now, mobility makes it difficult to make it to the front window. But, last night, as I backed out of their driveway, my little inside voice told me to look up and behold, there was Mom, blowing kisses to me. Don't miss the little gifts and opportunities that God puts in your path. They will last a lifetime.
Blessings to all this Christmas and Holiday Season.
Free gift with Purchase
With your purchase of $100 or more Diana's during December
Receive a complimentary gift with your purchase!
Thank you for your business!