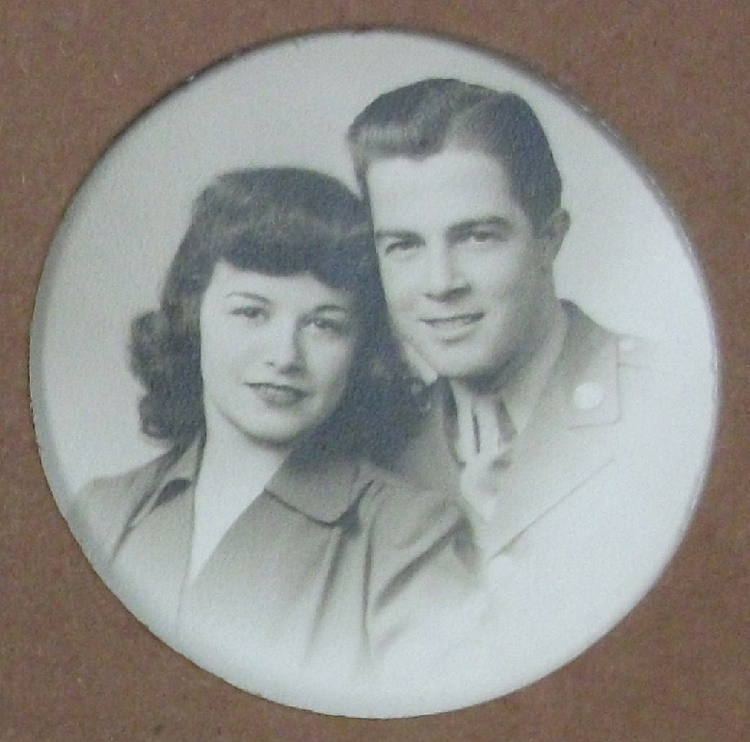 Mom always told us stories of her youth and teenage years. She was born to Samuel and Nicolina DiGiacomo in 1923, the second of three girls and one boy. She remembered a big house on the North side, but they lost it in the Depression. Her father traveled to the farms outside the city and bought gold from the farmers for cash... cash from Nana's grocery money. Sam sold the gold to the refiner, returned his wife's money to the jar and kept the jewelry store open. As with many families, financial difficulties meant moving and changing schools. When Mom was going into 5th grade and entering a new school, the principal "attempted" to keep Mom and her sister back a grade, for no good reason. They came home crying to their Mother. (Now, you didn't want to mess with Nana.) She put on her finest outfit, including hat, gloves and heels, took each daughter by hand and marched into the principal's office. She asked for academic reasons why her girls were to be held back and why that principal thought so little of the other school the girls had attended. The principal looked at the last name and made a judgment. In today's world it would be "profiling". Needless to say, they were not held back and both were in the top of their class.
Mom was the daughter who had the twinkle in her eye and bounce in her step. She always said when there was any noise, crash, etc. her father would say "Here comes Madalyn!"
Mom thought it was important we were raised knowing both the struggles and the joys of life. She experienced great joy and deep sorrow at a young age. She deeply loved her family, cooking, golf, reading, bird watching and meeting all the clients over those many years. She had a tenacious spirit and loved to laugh. I loved watching her speak to a company about an invoice. Often they were so "officious" as she would say, but once they stopped "blabbering" and listened to her reasoning, they found she was right... all the time. She was so very smart.
One of my favorite memories of her spirit was right after her knee replacement. She was home alone for a bit and when I came home, I couldn't help but notice the furniture had been moved in the family room. "Who visited today?" "No one" was the answer. Seems that she got bored and decided to use her walker to "scoot" the love seat and table to a different location.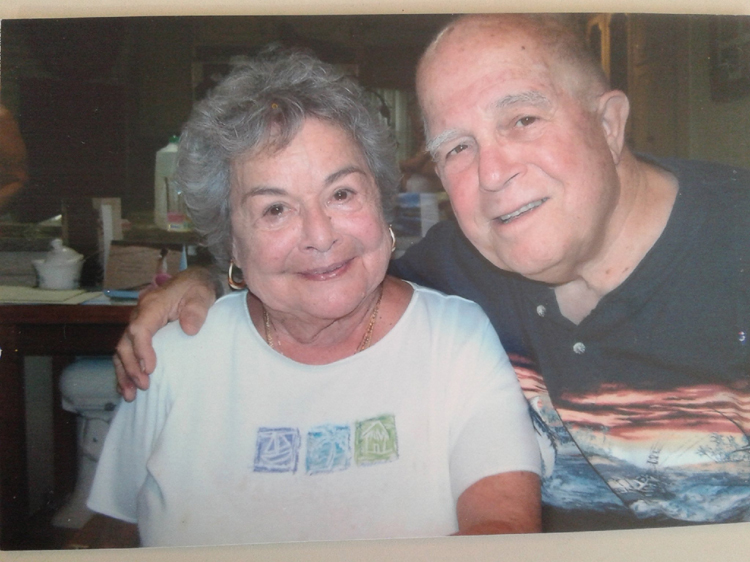 And cooking...well, there was none other like Mom. Our children always said everything tasted better from Gaga's kitchen. She could make a gourmet meal from hardly any ingredients. You never threw out anything in Mom's kitchen. It became an ingredient for the next meal.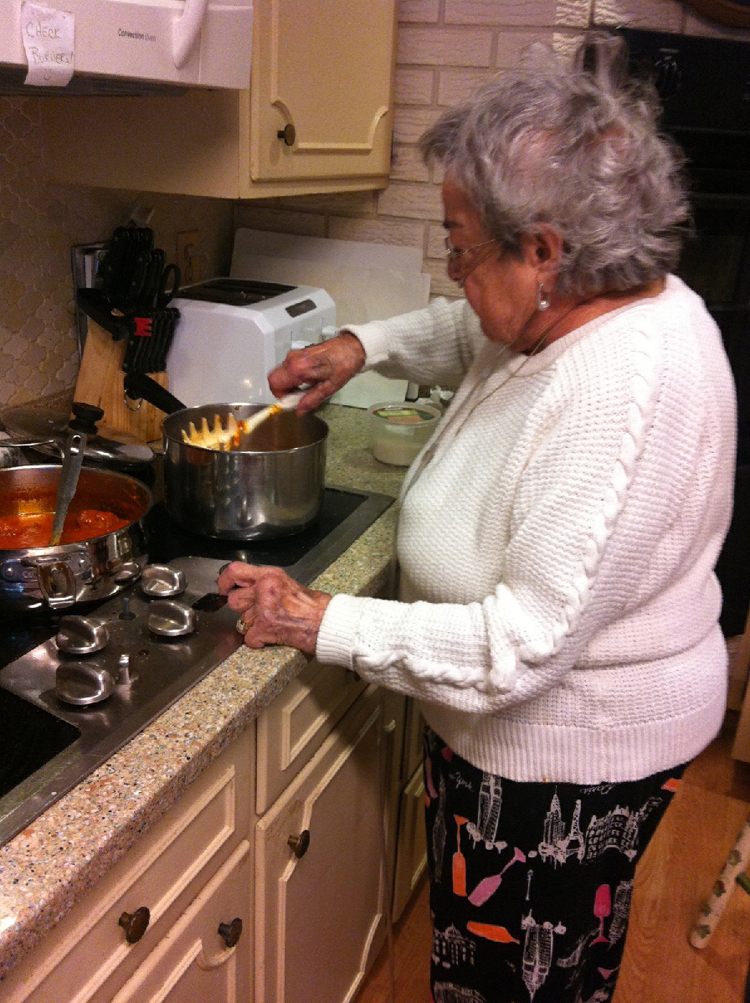 As her health failed she continued to find ways to occupy her days; reading and crosswords. And when it was time to go, she told us so.
I hear people say all the time that they never want to live disabled or impaired. Mom just lived; making choices as life presented them. I look back and cherish that last year with her. Not only did we have some incredible memories but she continued to forever change the people she met. When she was being admitted, a young doctor (he looked 12) tried telling us her pain was caused by osteoarthritis. She said "Look Dr., I have had osteo pain for 20 plus years and this is not that!" He saw the age not the person or the mind. And he was wrong. How sad that we live in a society that neither understands or respects our elderly. Mom stood her ground and demanded respect.
She was the bravest woman I know.