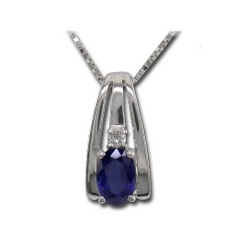 Sapphire is the Birthstone for September
We have a fine selection of sapphire jewelry including rings with sapphire stones, sapphire earrings, and sapphire pendants in stock at Diana Jewelers.

Stop in to see them in person.

The two photos you see here come from our Parle color gemstone collection.

Read more about September's sapphire birthstone here and here.