Pearl is the Birthstone for June, but Moonstone is the Birthstone for June too!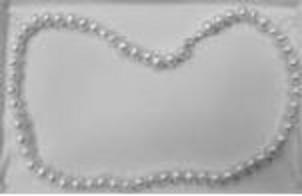 June babies have the pleasure of choosing from two different birthstones. We have a fine selection of pearl jewelry including rings with pearls, pearl earrings, and pearl pendants in stock at Diana Jewelers.

If moonstone is more to your liking then we can show you a selection of jewelry into which we can mount your choice of moonstones. Stop in today to have your one of a kind moonstone jewelry created for you today.

Photo shown is one of our pearl necklaces.

Read more about June's pearl birthstone here and then June's moonstone birthstone here.