Hand Engraved Signet Ring
Item SKU:
7231620402
Sold Out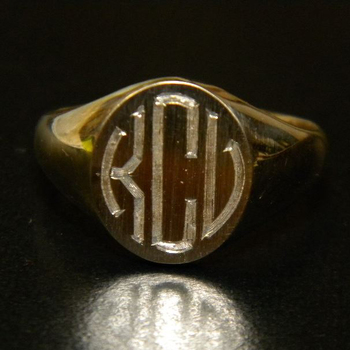 Description
This is a traditional signet ring completely hand engraved producing deeper and longer lasting lines. Look at the detail! I sent the hand engraver a picture of the style of font and he made it perfectly fit into the area. Check out the individual lines. That's a steady hand!

For more information on this piece, please visit our blog post.