Antique Style Diamond and Ruby Ring
Item SKU:
Custom77
Sold Out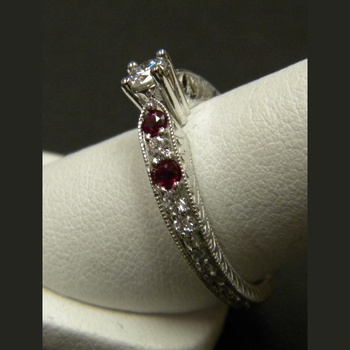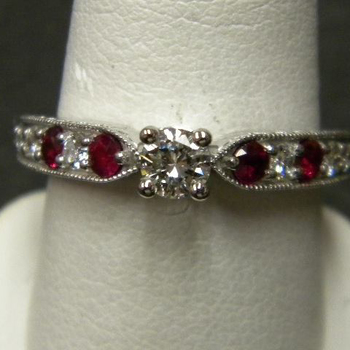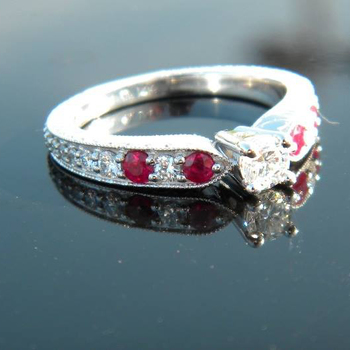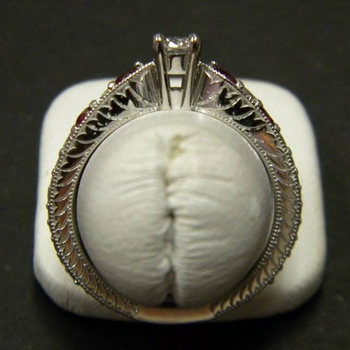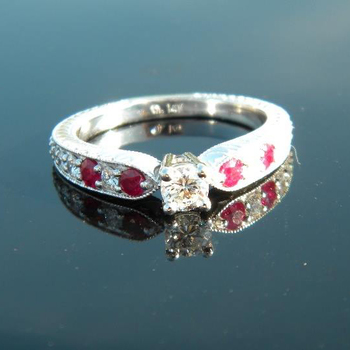 Description
A ring that brought tears to this sweet young woman's eyes? Yes, but they were joy filled tears. The center diamond was our client's grandmothers, the rubies and larger diamonds from a channel set band and the small diamonds on the side from a pair of unworn earrings. The result is a antique style ring whose focus is exactly on where it should be; the memories of her Grandmother.

For more information on this piece, please visit our blog post.