New design: client's diamonds plus a few more
Item SKU:
Custom3
Sold Out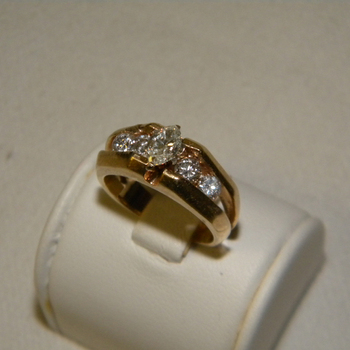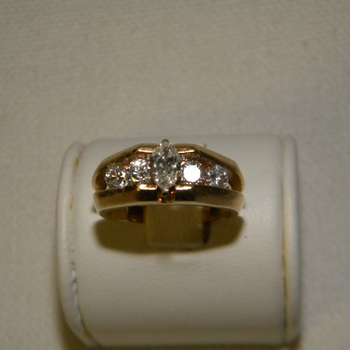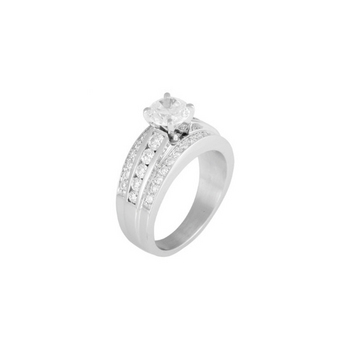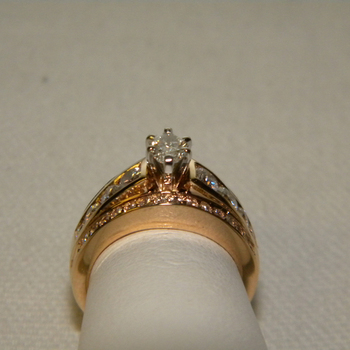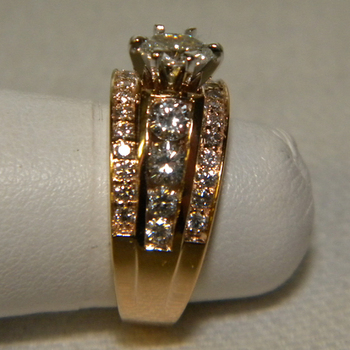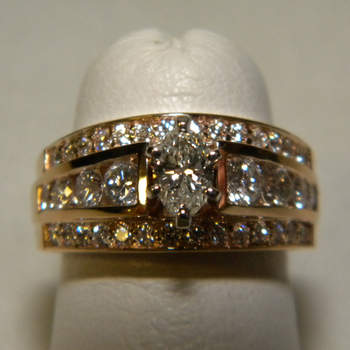 Description
This client saw a ring in our case she loved; a new look for her own stones, plus adding more to complete the original design. By keeping her own stones and setting in a new ring, she maintained the memories and also updated the style.
Her beautiful new "bling":
Her side diamonds were larger than original diamonds in the sample's center row. By creating a slightly wider channel in the center, we were able to use all her diamonds, setting 4 diamonds per side and using the same amount of space. The setting matched perfectly with her channel set wedding ring, which we polished so the shine of both rings were equal. Her "bling" looked like a new bride!

For more information on this piece, please visit our blog post.