Hand Engraved Bangle Bracelet and Cuff Links
Item SKU:
Custom71
Sold Out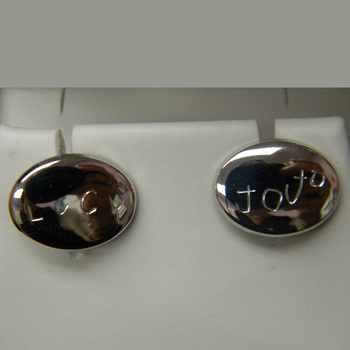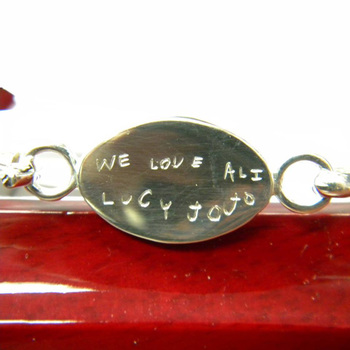 Description
A beautiful farewell and thank you gift to a beloved nanny in the form of a bangle bracelet engraved with the childrens' signatures duplicated exactly. Add a gift to Daddy in the form of cuff links, again in their own handwriting, and you have one of a kind, personalized gifts.

For more information on this piece, please visit our blog post.