We love creating new styles for our clients. Often the best part is hearing the stories behind the jewelry and why it is so important to maintain the history. This is one of my favorites:
Two rings given to one woman; one from her mother and the second from her mother-in-law. The rings were similar in style but different enough to tell them apart.
The wish?
To create
a ring with her mother's cluster head in the center and use all the diamonds from her mother-in-law's ring
in the rest of the ring.
The idea?
After examining different settings and patterns, she decided on a classic design . By removing the yellow gold shank on her mother's ring and the diamonds from the other ring we created a whole new look using all the stones from both rings. The client decided to add one more stone so 4 stones would be on each side of the center. By lowering the center head and setting the other stones in the shank she has a ring blending both her family and her husbands and a style that transcends trends. This is a ring she will wear forever.
BEFORE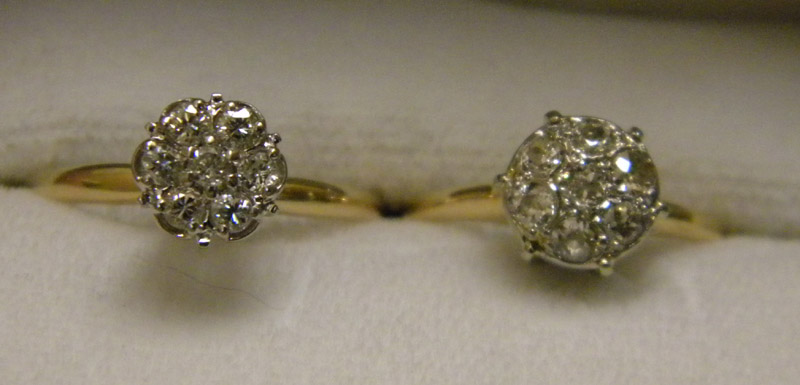 AFTER