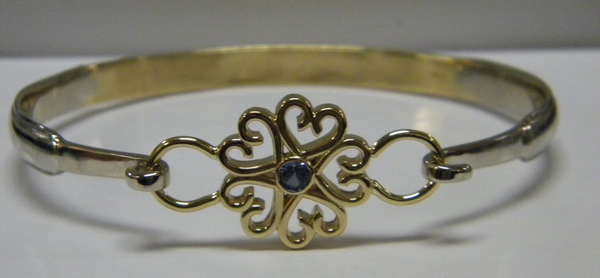 This client came in with a bangle bracelet given to her by her husband that was made from their wedding bands with a chain closure, but it was too small and didn't fit her.
Jim added length to the bracelet by turning it into a convertible clasp and removing the chain. She then picked out a clasp that had 5 hearts symbolizing herself, her husband, and their 3 children. Added in the middle was a Ceylon blue sapphire for their 50th anniversary in September.
It was a wonderful transformation of an already sentimental piece.