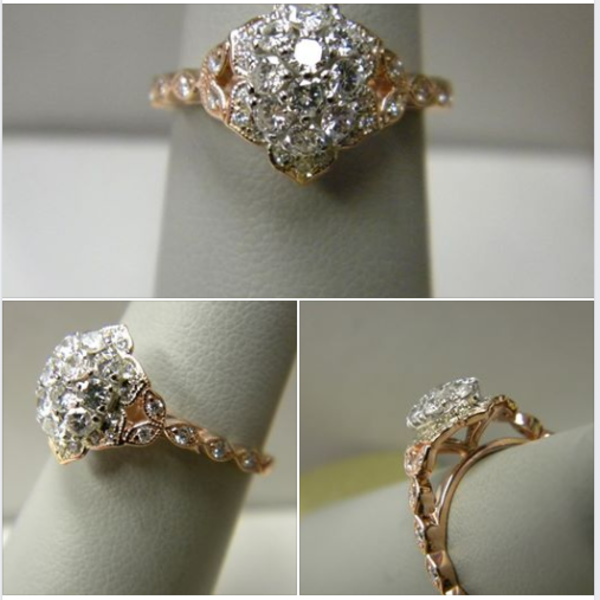 Once upon a time, there was a fair young man who wanted to propose to his adored young lady.
The couple came in and she found the ring of her dreams...a rose gold, antique style setting a wish list was made up with this ring as her top choice.
Next, he came in with some of his grandmother's diamonds and a special top plate was made to create an oval diamond cluster center, that would make her dream come true. But this story isn't finished yet.
On the day he was going to surprise her, he had put together a "book" that shared his love for her.
When she got to the last page, the ring was there, on a little velvet cushion. And now a new story is about to begin...