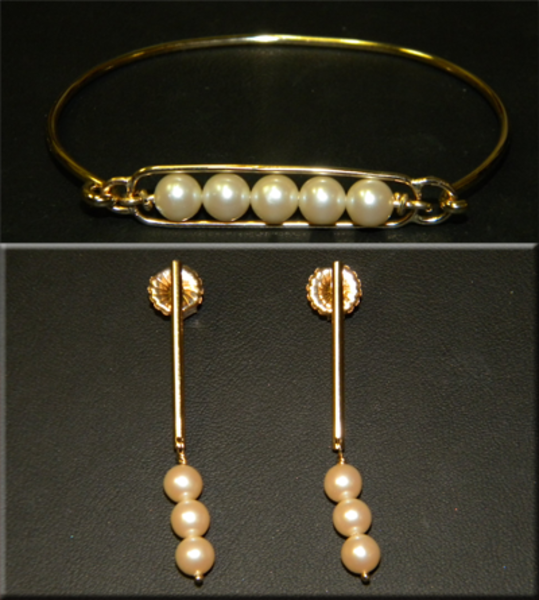 A treasured memory of this bride's mother was turned into pieces that are as sentimental as they are beautiful.
She brought in strands of pearls that she wanted to turn into gifts for her attendants and her future mother in-law.
She had pictures of earrings that she wanted to create and with some adjustments, we were able to create beautiful and elegant pearl dangle earrings for her attendants.
We were also able to make a bracelet for her future mother in-law using more of her mother's pearls.
Her mother was right there with her not only in spirit, but with her pearls that were worn by her and the whole bridal party.