Hello everyone! What a glorious day. So many commented on enjoying pictures showing possibilities of re-purposing "bling". Here's one of my favorites for two reasons; not only is the final product stunning but the diamonds came from items many have that may be unworn. A simple diamond pendant and stud earrings became this
rose and white gold ring
. With no prongs to catch, this simple and elegant style could be worn daily. Enjoy!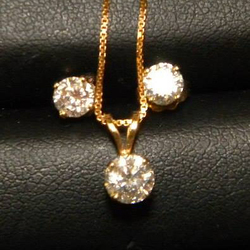 The client's original set with about a 1/2 ct diamond pendant and each earring about 1/4ct.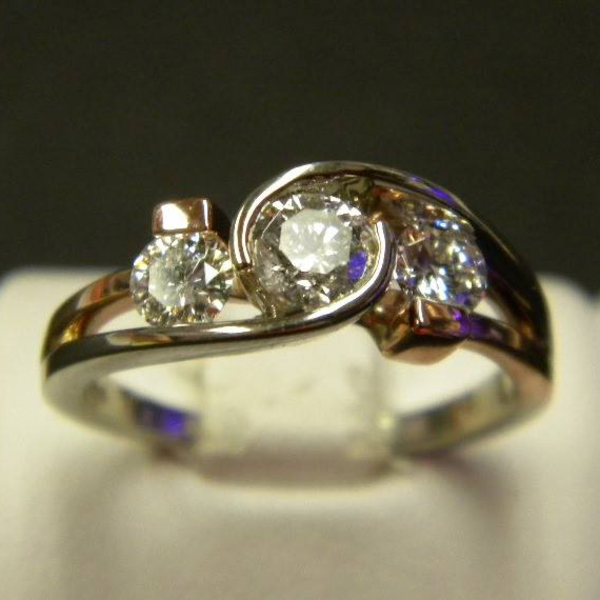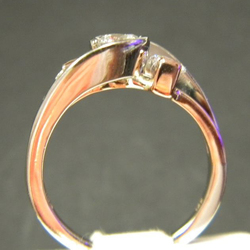 Center diamond is set flush with white gold bars. A rose gold heavy prong holds the outside of the side diamonds.