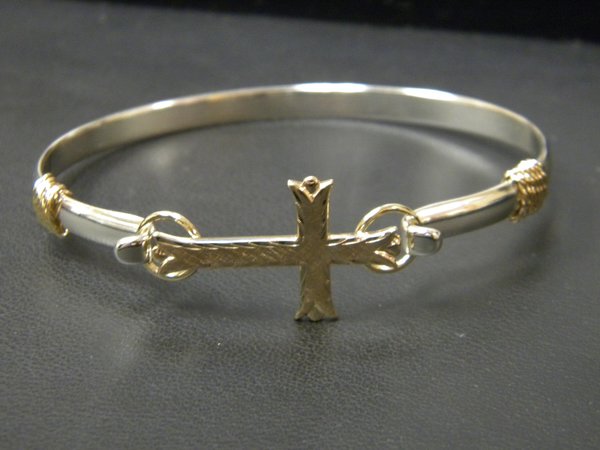 Sometimes when someone has a special request concerning a cherished item a great new creation is the result.
A husband gave his wife a beautiful gold cross. The wife didn't wear necklaces, so they decided to make it into a pin.
Years later she wanted to do something different and thought she would wear a bracelet. We chose an inter-changeable clasp bracelet from from our Convertible Bracelet line, adapted the cross with rings to make a clasp and a magnificent bracelet was born.
The cherished cross is visible every time she wears the bracelet.
And she has the option of changing clasps should she choose. A transformation!