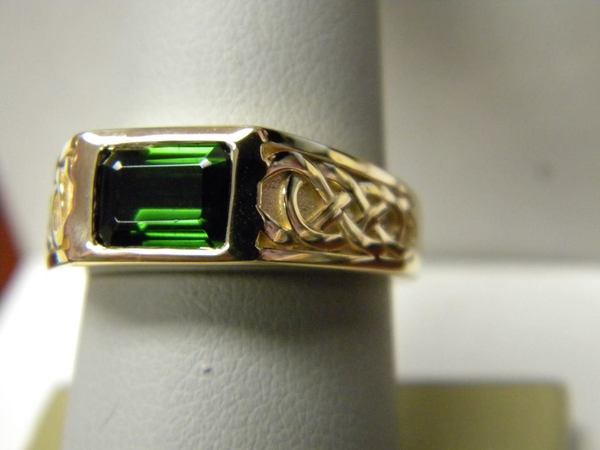 This couple met and knew they were meant for each other.
He picked out a gorgeous engagement ring at Diana's and she was extremely happy!
She then had a special wedding band made for him using a green tourmaline from her mother.
The custom ring came from the marriage of a classic man's ring and a Celtic design they choose for the sides.
When he opened the Green Velvet Diana's box you knew he was moved and he loved the ring! And so did she.
They were setting the stage for a new life together based on their new found love.