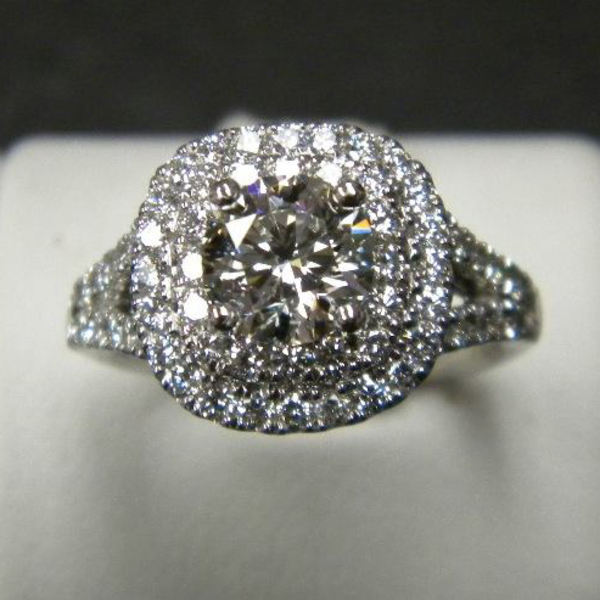 Happy Saturday! When a client comes in for a repurposing of jewelry I explain there are three layers to that onion:
1-A new ring in our stock fits the stone perfectly and a new ring is born!
2-With thousands of pieces already available, we find the perfect piece already made that matches her stone(s) size(s) and set the stones.
3-The client likes a certain style from different pieces but her stones may not match settings that already exist. So, we make it from scratch.
In my postings, you have seen all of these examples; all beautiful bling. This beauty ( WOW) is an example of #1. This beautiful center diamond, inherited from her grandmother, is now her
incredible engagement ring
! Great memories and new treasures! What is your story? bb