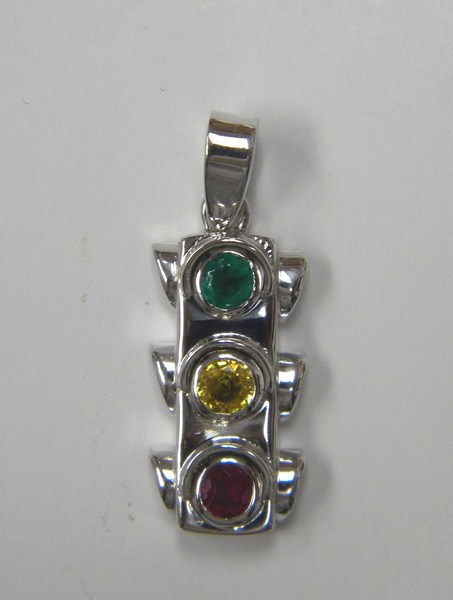 This is one of my favorite pieces, just delivered. I couldn't wait to share this. Client wanted this memory from her home always with her. In 14K white gold with genuine emerald, yellow sapphire and ruby ( yes in that order), any Syracuse native will appreciate this work of art. This is picture perfect. And in searching for the perfect stones, the story of the Tipperary Hill traffic light spread from Idaho to Georgia. Enjoy!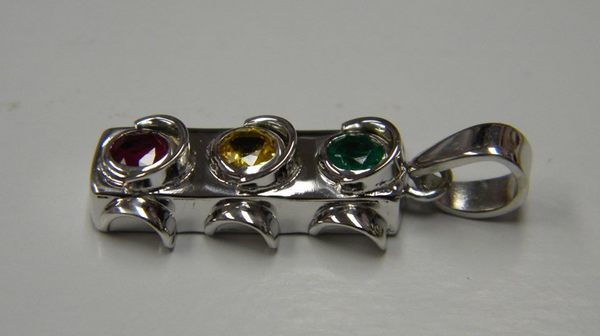 When viewed from the front the stones show perfectly; emerald, yellow sapphire and ruby. Just makes me smile. My Dad grew up on Tipp Hill, not Irish but still memories.
The side "lids" over the stones were designed to be visible from the front, but also allows it to lie flat.