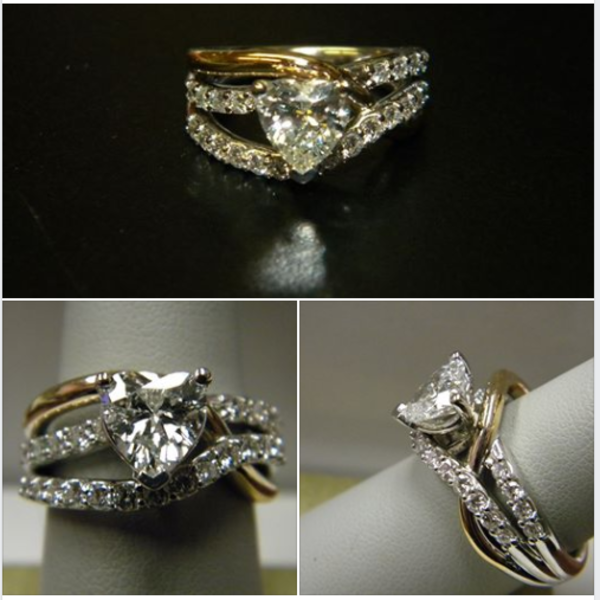 A heart shaped stone is always intriguing to look at and is a wonderful gift.
Our customer was gifted a heart shaped diamond from her mother and side stones from both her grandmother and grandfather.
Our customer wanted to re-set the diamonds in a two tone setting.
She picked out a setting from our case and with a bit of help from the manufacturer (who changed the wax mold of the setting!) we were able to adapt the ring to fit her larger stones and make the ring two tone.
We chose to place the cleft of the heart over the yellow gold portion, in order to show the contrast and shape of the center heart stone.
It became a real family of love ring, embracing the memories and cherishing each other.