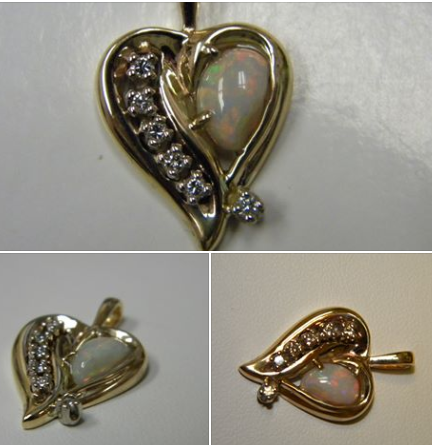 Ever have a stone that was a cherished memory, but is broken or chipped?
Our customer had an Opal ring from her parents and the Opal was broken on one edge of the stone.
She wanted to match a heart shaped ring with a pendant, so we found a heart shaped pendant setting to creatively set the Opal in.
Our goldsmith, Jim, set the Opal up against a curve in the heart, added five diamonds o one side and a sixth diamond at the base of the heart.
The five diamonds were for her family and the sixth diamond was for her Mom.
Remember...anything is possible!