Here's a story of a lovely lady....Oh that sounds too much like the "Brady Bunch". I am dating myself here. This beautiful remount is
generations of love
all wrapped into one. I can't say enough about this wonderful couple. And she was our VIP winner at Christmas! Certainly a "blingy" Holdiay Season! Enjoy and dream!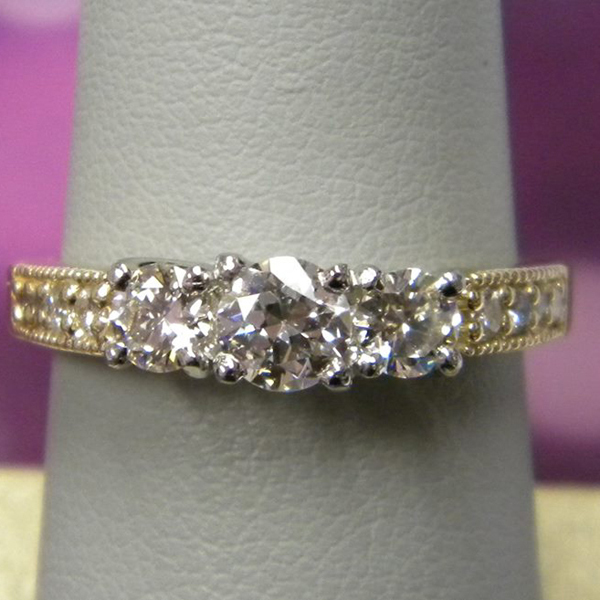 Three larger diamonds set in white gold prongs very close together. An antique style shank with pavee set diamonds and a milgrain edge add to the detail.
VIEW FULL ENTRY
AT: 01/18/2018 02:48:43 PM
0 COMMENTS
Friday, September 29, 2017
by Diana Jewelers of Liverpool
I have been so excited to show you this final recreated piece. And, this lady is truly as lovely as her new ring. She brought in a ring, a pair of channel set diamond earrings and two diamond pendants. Her request was something on the wider side, but also delicate. Together with some "visual aids" we took the journey from a quick sketch and the final computer rendering to the gorgeous result. She simply imagined the possibilities. Enjoy and have a great weekend!
Here are her original pieces. You can see her engagement ring, diamond freeform pendant, diamond hoop earrings and a 5 diamond pendant: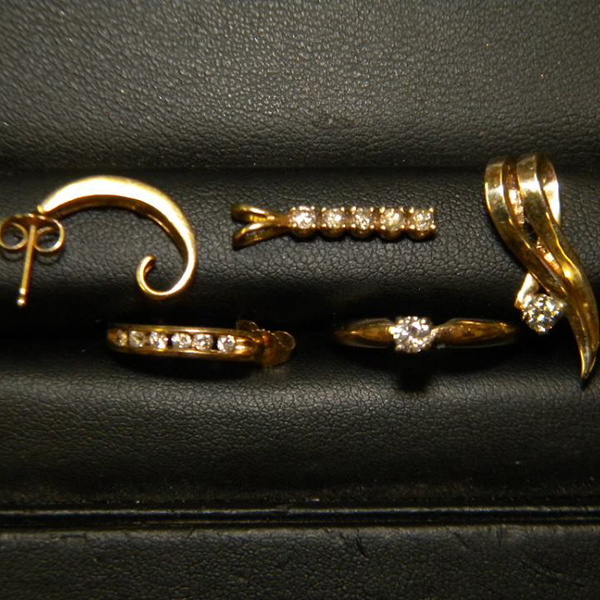 VIEW FULL ENTRY
AT: 09/29/2017 04:07:01 PM
0 COMMENTS
Friday, September 22, 2017
by Diana Jewelers of Liverpool
Here's some
creative resetting ideas
on this "summer" Friday morning! A wedding ring created for a new bride using her fiance's grandmother's diamonds in a popular single row bezel band. Delicate, yet durable.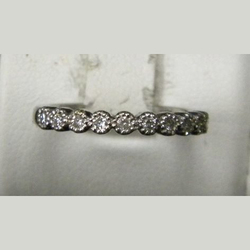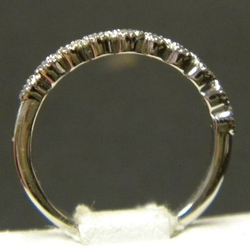 Also, a three stone ring using our client's center diamond and two smaller ...
VIEW FULL ENTRY
AT: 09/22/2017 06:22:34 PM
0 COMMENTS
Friday, September 08, 2017
by Diana Jewelers of Liverpool
A client came in with her original loose diamond, a diamond pendant, a pair of diamond earrings,a diamond ring and a pendant enhancer. The loose diamond is now a beautiful solitaire pinkie ring and the pendant and earrings?...Take a look at the "antique" inspired pendant she created. For the pendant, we used existing settings but fashioned them together in an nontraditional way.
So elegant
. And there is a ring coming next...so stay tuned...more to come! bb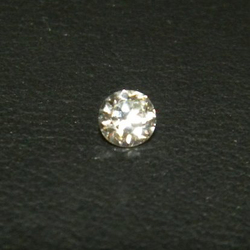 This single diamond was the client's first diamond from her engagement ri...
VIEW FULL ENTRY
AT: 09/08/2017 07:19:39 PM
0 COMMENTS
Sunday, August 27, 2017
by Diana Jewelers of Liverpool
Hello everyone! What a glorious day. So many commented on enjoying pictures showing possibilities of re-purposing "bling". Here's one of my favorites for two reasons; not only is the final product stunning but the diamonds came from items many have that may be unworn. A simple diamond pendant and stud earrings became this
rose and white gold ring
. With no prongs to catch, this simple and elegant style could be worn daily. Enjoy!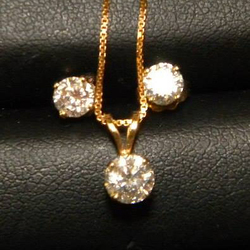 The client's original set with about a 1/2 ct diamond pendant and each earring about ...
VIEW FULL ENTRY
AT: 08/27/2017 08:01:28 PM
0 COMMENTS
Saturday, August 19, 2017
by Diana Jewelers of Liverpool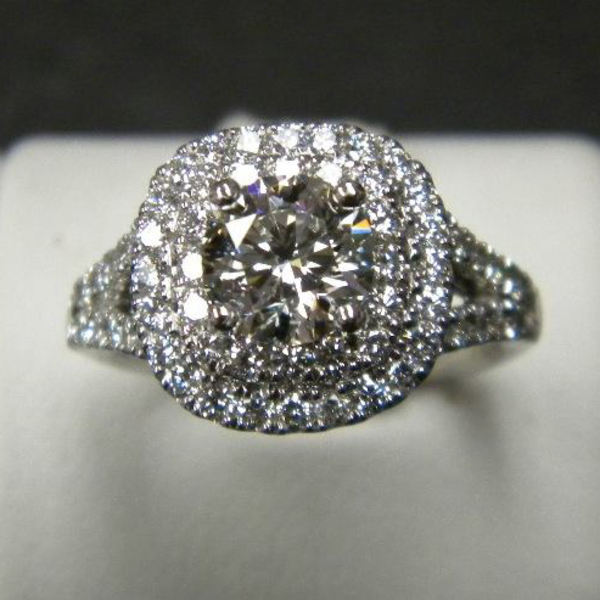 Happy Saturday! When a client comes in for a repurposing of jewelry I explain there are three layers to that onion:
1-A new ring in our stock fits the stone perfectly and a new ring is born!
2-With thousands of pieces already available, we find the perfect piece already made that matches her stone(s) size(s) and set the stones.
3-The client likes a certain style from different pieces but her stones may not match settings that already exist. So, we make it from scratch.
In my postings, you have seen all of these exampl...
VIEW FULL ENTRY
AT: 08/19/2017 08:34:04 PM
0 COMMENTS
Friday, June 09, 2017
by Diana Jewelers of Liverpool
Here's another transformation treasure story. A lovely lady and her daughter came in to recreate her mother's ruby and diamond ring. An oval center filled with varied sizes of diamonds was set in white gold and was surrounded by two rows of small round rubies. The goal was to make a
smaller ring for Mom and create something with the rubies for her daughter
. We took the center white gold portion, surrounded it with a yellow gold trim and a support undercarriage. Adapting her original ring allowed the view from the side to be similar to the original ring style. The rubies were used to create a stunning pair of drop pierced earrings. Imagine the sentiment of both ladies wearing their mother and grandmother's stones.
AT: 06/09/2017 10:23:49 AM
0 COMMENTS
Tuesday, May 09, 2017
AT: 05/09/2017 11:45:19 AM
0 COMMENTS
Tuesday, March 01, 2016
by Betsy
AT: 03/01/2016 12:44:49 PM
0 COMMENTS
Sunday, February 28, 2016
by Betsy
AT: 02/28/2016 10:51:47 AM
0 COMMENTS